How to Choose a Life Insurance Agent
You have done your research on the various life insurance products available, and you are now ready to sit with an Insurance Agent or Financial Representative to assess your needs, but where do you start? There are so many agents, offices and firms, how do you know who can help you? Which company do you go with?

First thing first, regardless of which agency or representative you eventually choose, you need to know that they are licensed properly for the insurance products and financial services you seek.

An Insurance Agent starts out by obtaining their "Life, Health and Annuity" license for the state they practice in. This allows them to sell term and whole life insurance, health insurance and fixed annuities.

They agent also needs to obtain their Series 6 (securities) license in order to sell mutual funds, variable life insurance and variable annuities, or any other investment vehicle that houses mutual funds.

It would be safe to say, that most Insurance Agents who are associated with large Insurance Firms or have their own free-standing Insurance Agency, have these two licenses in order to sell the wide variety of products these offices offer to satisfy all your needs.

But you should still do your due diligence and ask if their licenses are up-to-date and that they have not let them expire; as these licenses require a certain amount of additional education and certification every 2 years to keep them current.

It is also good to know if they have earned any additional designations. A person who takes the time to learn and grow within their own industry is a person who has chosen this as their life's career. And you can feel confident that they will be specialists within the Insurance and Financial field, and will be around for years to come.

Here are the most common designations:

CFP -- Certified Financial Planner

CLU -- Chartered Life Underwriter

ChFC -- Chartered Financial Consultant

As far as which company you choose to go with, is entirely up to you. Some people want the comfort of knowing all their products are with the same company, and that that company has the strength and longevity to stand behind what they sell. The financial representatives and advisors for these large insurance corporations typically sell only the proprietary products, as their pay structures mandate them to do so. The benefit to this is that you know you are getting a solid product backed by a solid company. The down–side is that they are usually not able to offer a wide variety of products for the sake of price comparing.

Others like the idea of a smaller Insurance office because you are able to develop a much more personal relationship with your Agent, and they can cater more to your individual needs. The products and services that they offer are still backed by large insurance corporations, so need to worry about the financial stability of the products you purchase, but an independent financial firm, since they are not associated with any one proprietary company, are able to offer a larger variety of services for the sake of product and price comparison.

When it comes to choosing the right life insurance company, or agency; know the facts. And by knowing a little bit about the professional services that each agent can offer, and knowing what type of business you feel most comfortable with, you will be able to move forward and feel secure with the insurance and financial protection you ultimately choose for you and your family.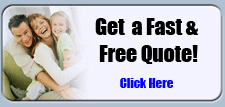 Insurance Quotes