Travel Insurance & Cancellation


Travel insurance or coverage is quickly becoming the best way to safe-guard your vacation and your investment. Whether a Mexican vacation, South American vacation, cruise or a trip to a popular destination, you have probably been saving your money and planning this trip for quite some time.

A vacation cancellation or interruption can cause you to lose some, if not all, of your prepaid trip expenses.

Travel insurance isn't just about giving you money in case of an accident or cover non-refundable tickets, it can also help you find the best medical coverage in case of emergency, replace lost prescriptions, cover the fees and costs associated with cancellations or interruptions due to weather, damage to your luggage, and help replace lost documentation such as passports.

There are many travel insurance plans available that are quick to qualify for and inexpensive to purchase for peace of mind. In a world where it is required for us to have auto insurance, home insurance, renter's insurance…why not ensure that your vacation and its memories for you and your family are protected with traveler's insurance.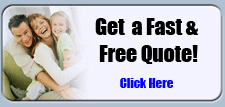 FREE Insurance Quotes
Aseguranza Medica

Seguro Medico

Seguro Dental

Seguros de Salud

Costos de Seguros Medicos

Seguro de Coche

Seguro de Auto Baratos

Seguro De Vida

Planes Dentales

Seguro de Incapacidad

Travel Insurance Cancellation



Sponsored Links