Finding Cheap Health Insurance
Finding cheap health insurance is just like finding affordable auto insurance; it takes a little time and effort, but can ultimately pay off with savings. It is also something that needs to be managed to stay on top of any changes to your plan, which will allow you to take advantage of any price breaks.

When you are beginning your search for quality health insurance, it is always best to sit down and determine exactly what you are looking for in a health plan. Ask yourself these questions:

Do you go to the doctor more than once a month? Do you go only once or twice a year?

Do you have a medical condition that requires constant attention or maintenance medications?

Are you a woman and plan on having children?

Do you have a reasonable amount of money in savings, or do you live more paycheck to paycheck?

How you answer these questions will be the first step in deciding a quality health insurance plan for yourself. Also, keep in mind that just because you purchase a health insurance plan now, that doesn't mean you are locked into it permanently. Health insurance, just like auto or home insurance changes constantly: the benefits they offer, the rates they charge. Each year, you should sit down and review your full financial plan, including your insurance coverage.




If you have a pre-existing condition that has been managed for a period of time without medical attention, you may be able to lower your insurance premiums. Alternatively, many pharmacies are now offering prescription plans which can offer a reduced price or even some medications for free saving you even more money.

Other ways to save money if you are self-employed, a student or do not have health insurance offered as a benefit through your job is to join a group or association who does offer health insurance. There are many groups that fall into this category: Chamber of Commerce, certain credit unions, certain associations or clubs. You will not necessarily have your health insurance premiums covered, but because the association falls under the "group" category, it may be eligible for a discounted health insurance rate.

Many States have also expanded the reach of their state-funded health insurance programs, especially for children. Applying is simple; you can submit your information online or through the mail. In many cases, you can cover children under the age of 18 and premiums can range from free, to a reduced premium of $10 to $20 per month, even upwards of $100 to $120 per month depending on your income. These plans typically cover just about any type of Doctor's visit, prescriptions, vision and dental.

You can also try mixing and matching your coverage. If one company works better with pre-existing conditions, and another company offers better rates for healthy individuals, then put your family on different plans. Ultimately, it is about saving money and still getting quality health insurance, even if you have to secure policies with different insurers.


Form Object
Albuquerque Arlington Atlanta Austin Baltimore Boston Charlotte Chicago Cleveland Colorado Springs Columbus Dallas Denver Detroit El Paso Fort Worth Fresno Houston Indianapolis Jacksonville Kansas City Las Vegas Long Beach Los Angeles Louisville Memphis Mesa Miami Milwaukee Minneapolis Nashville-Davidson New Orleans New York Oakland Oklahoma City Omaha Orlando Philadelphia Phoenix Portland Sacramento St. Louis San Antonio San Diego San Francisco San Jose Seattle Tucson Tulsa Virginia Beach Washington DC Wichita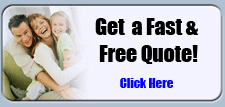 FREE Insurance Quotes
Seguro de Tarjeta de Credito

Aseguranza Medica

Tenant Insurance

Seguro Medico

Seguro Dental

Seguros de Salud

Costos de Seguros Medicos

Seguro de Coche

Seguro de Auto Baratos

Seguro De Vida

Planes Dentales

Seguro de Incapacidad

Travel Insurance Cancellation

Renters Insurance

Save on Car Insurance

Aseguranza de Auto