Save on Car Insurance


Car insurance is something we are all required to have. If you are still making payments towards your car, then you must carry more coverage than someone whose vehicle is paid-off. When you add the annual cost of auto insurance to the other insurance policies you probably carry: health insurance, life insurance, homeowners insurance….it can really add up.

Here are a few ways you can save a little money of your auto insurance policy:

A Safe driving record: Insurance companies only look at the bottom line…are you a safe driver or are you a potential liability? Someone with a clean driving record shows the insurance company that you are responsible and less likely to cause an accident compared to someone who has multiple traffic violations or speeding tickets. Even one infraction can cause you car insurance rates to increase for years. So, take care and slow down. This will not only keep you safe, but also help you save a lot of money in fines and insurance premiums.

Are there any discounts: Don't be afraid to ask if there are any additional discounts an insurance company can offer. There are discounts for multiple policies (if you already have homeowners or renters insurance), for multiple drivers on the policy, if you are a student, if you have good grades, if you belong to a certain association, if you work for a particular company.

The kind of car you drive: When buying a car, whether new or used, yes you want it to look good, yes you want it to drive and handle well, but also purchase a vehicle that has a high safety rating. The higher the safety rating, the more insurance companies are willing to reduce your overall premium. The reason for this; if you are ever involved in an accident, the cars with higher safety marks are more likely to protect you from harm which equals less of a pay-out for insurance companies.

Shop around: The internet makes it very easy for people to compare auto quotes from several companies from the comfort of their own home and without having to feel 'pressured' by an insurance representative. You can go to the major insurance carriers websites directly or you can go to an independent agent's site who can represent many insurance companies, some you may not be familiar with, but they still have great coverage, stability, financial strength as well as cheaper policies.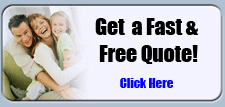 FREE Insurance Quotes
Aseguranza de Auto

Save on Car Insurance

Uninsured Motorist Coverage

Commercial Truck Insurance

Catastrophic Health Insurance

Aseguranza Medica

Tenant Insurance

Seguro Medico

Seguro Dental

Seguros de Salud

Costos de Seguros Medicos

Seguro de Coche

Seguro de Auto Baratos

Seguro De Vida

Planes Dentales

Seguro de Incapacidad

Travel Insurance Cancellation

Renters Insurance

Flood Insurance Policy