Different Health Insurance Plans
With so many different health insurance plans to choose from; finding the best one for you and your family can be a confusing job. Even though many people use the health insurance provided by their jobs; there are many more people where that simply is not an option and must purchase a private health insurance plan on their own.

The first step in considering a quality health insurance plan is your budget. How much can you afford to spend each month, and should a medical emergency arise, how much of a deductible are you willing to cover before your health insurance takes over.

Health insurance plans fall along a line from having a low deductable amount with high out-of-pocket expenses to high deductable amounts with very low out-of-pocket expense. There is also the monthly premium to consider. Some plans have a high monthly premium, but covers every medical situation you can imagine, to those health insurance plan with low monthly premiums but exclude medications and doctor office visits.

Once you determine your budget, the next step is to determine how important your choice of doctor is for you. If you have a family doctor that you are comfortable with and would like to continue seeing, then call their office and ask them what the top 5 health insurance plans are that they accept. Not only will this narrow your research down, but you will also have comfort knowing you can continue seeing your trusted healthcare provider. You should also consider your ability to see a specialist. If you have a preexisting condition that requires a specialist, then pay attention to plans that require a specialist visit by referral only.


Once you have figured a few of these details out, then you can start researching the health insurance plan that will work best for you. More and more insurance carriers are offering quotes online, however there are always agents you can speak with to better explain the plan details.

An insurance agent can also do the research for you saving you time and energy; however you must be very clear with what is important to you.

After you decide on a health insurance plan that best fits your needs, then you must go through the application process. Be careful not to leave out any information regarding your current health and medical history. If you fail to report any health condition, then the insurance company has the right to refuse payment.



States: Alabama Alaska Arizona Arkansas California Colorado Connecticut DC Delaware Florida Georgia Hawaii Idaho Illinois Indiana Iowa Kansas Kentucky Louisiana Maine Maryland Massachusetts Michigan Minnesota Mississippi Missouri Montana Nebraska Nevada New Hampshire New Jersey New Mexico New York North Carolina North Dakota Ohio Oklahoma Oregon Pennsylvania Rhode Island South Carolina South Dakota Tennessee Texas Utah Vermont Virginia Washington West Virginia Wisconsin Wyoming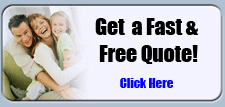 FREE Insurance Quotes
Aseguranza de Auto

Save on Car Insurance

Catastrophic Health Insurance

Aseguranza Medica

Tenant Insurance

Seguro Medico

Seguro Dental

Seguros de Salud

Costos de Seguros Medicos

Seguro de Coche

Seguro de Auto Baratos

Seguro De Vida

Planes Dentales

Seguro de Incapacidad

Travel Insurance Cancellation

Renters Insurance

Flood Insurance Policy