Commercial Truck Insurance


Unlike car insurance, commercial truck insurance can be very expensive and if you have to cover a fleet of trucks, the cost can be staggering. Though there are some factors that are beyond your control, knowledge is key when finding quality, but cheap insurance for your truck.

Factors Insurance Companies look at to determine you insurance rates:

Age: According to driving statistics, very young and very old drivers have the highest incidents of accidents. Insurance companies have a tendency to give lower premiums if the driver is between 30 and 65.

Experience: Regardless of age, if a person has little experience driving a commercial truck, the higher the risk for accident. Having drivers with a great deal of knowledge and experience using the various equipment and in different weather conditions gives insurance companies more peace of mind.

Employment: A driver who has remained with the same company for years shows stability versus the one who bounces from job to job. It also shows steady experience with the vehicle and driving route, which again lowers to risk for accident.

Accident History: Like all businesses, insurance companies are in the business of making money. Therefore a person with a history of accidents and traffic violations is seen as a major risk, as the likelihood of them having another traffic incident is high and will reflect in the amount of premium you have to pay to cover them.

Years in business: Like a new driver, a new company doesn't have much of a track record with regards to management, adherence to regulations and DOT safety operations. As a company gains more experience and stability, their premiums can be adjusted.

Insurance History: Insurance companies talk to one another. A new insurance carrier wants to protect itself from liability and will collect information to determine your future insurance rates. Information such as: loss history, non-payment of premium and number of claims.

Cargo: The type of cargo hauled has a very large effect on insurance premiums. Factors like: cargo value, theft potential, hazardous material, time sensitivity.

Equipment condition: Though the age and value of the truck can play a determining role in insurance cost, more important is the condition of the vehicle. Has the truck been maintained properly? Has it passed safety inspections?

Route: The area or route in which the truck will be driven can also impact insurance costs. Insurance companies take into consideration factors like: road conditions and expected weather conditions at different times of the year.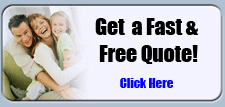 FREE Insurance Quotes
Aseguranza de Auto

Save on Car Insurance

Uninsured Motorist Coverage

Commercial Truck Insurance

Catastrophic Health Insurance

Aseguranza Medica

Tenant Insurance

Seguro Medico

Seguro Dental

Seguros de Salud

Costos de Seguros Medicos

Seguro de Coche

Seguro de Auto Baratos

Seguro De Vida

Planes Dentales

Seguro de Incapacidad

Travel Insurance Cancellation

Renters Insurance

Flood Insurance Policy